First things first...the pizza. We all pitched in and got my parents an Uuni pizza oven for Christmas, this year. They tried it and were bragging and texting pics, so naturally we invited ourselves over for a rainy pizza-making day. I was polite and brought a bottle of wine, so don't worry too much. This pizza oven is UNREAL! It gets up to 900 plus degrees in 10 minutes and it cooked these pizzas in around 4 minutes. We left their house deciding we NEED one. Want isn't the right word. We NEED one of these pizza ovens. I don't mean to sound like Veruca from Willy Wonka, but if you saw this thing, you'd see.
Let's talk dough for a minute. Some would say that it's the key part of the homemade pizza deal. My parents have made the same "trusty" pizza dough as long as I can remember and it's Wolfgang Puck's recipe (Click HERE for recipe). It has great consistency, a hint of sweetness due to the tablespoon of honey, and it can keep in the refrigerator after you make it for a week or so. I recommend it.
Now for the wine. I brought over the 2015 Riddle Bricks Alicante Bouschet that I had just received from a Winc gift card (thanks Meegan!). For those of you that haven't heard of the varietal Alicante Bouschet, let me fill you in. It was crossed from Petit Bouschet and Grenache in 1866 and designed to be a blending grape to add depth to other wines. It gained popularity due to how easy it is to grow and the high yields that the vines produce. Some say that played a huge role in rebuilding the wine industry after the phylloxera outbreak.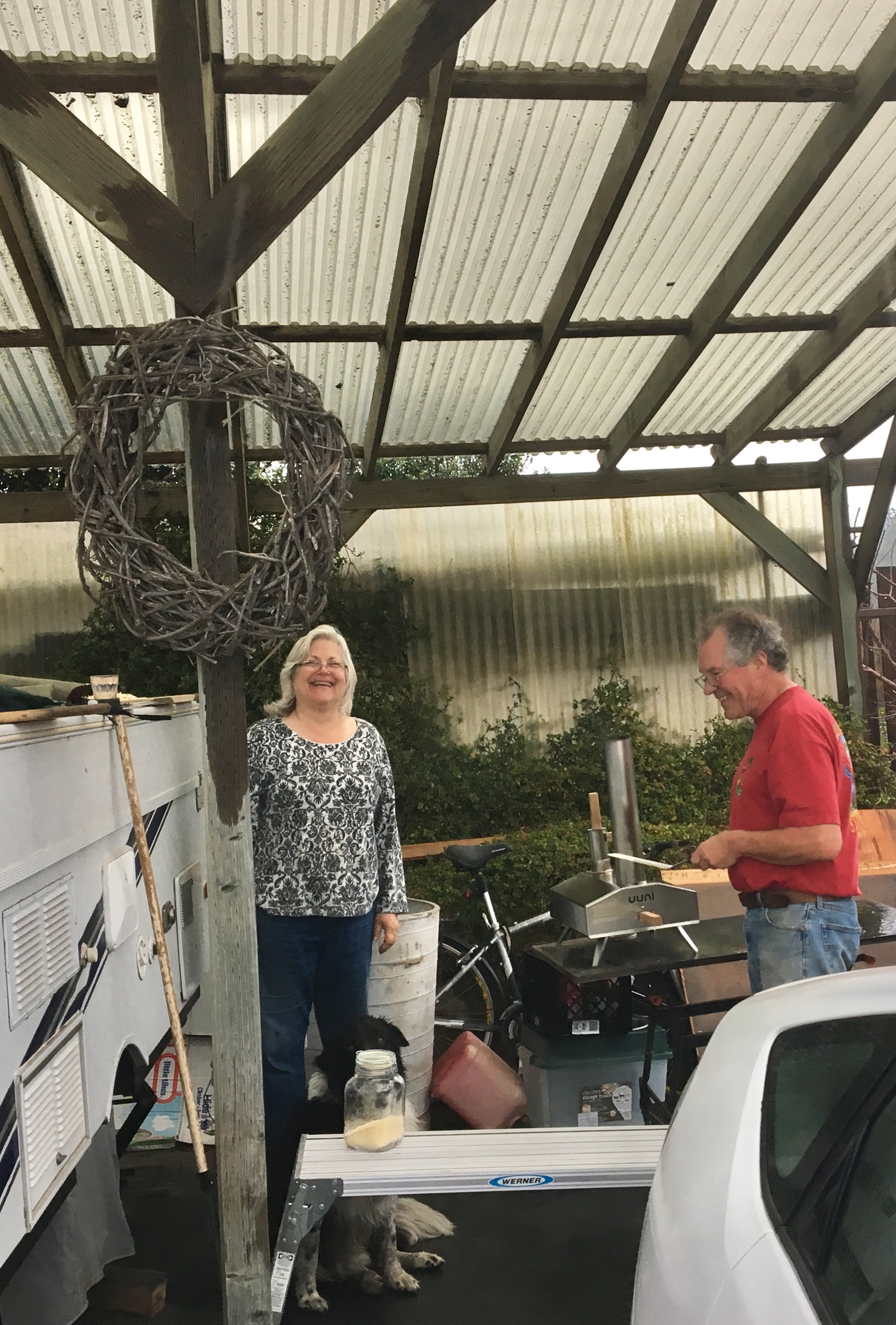 This Riddle Bricks version didn't disappoint. It's full fruit forward nose of plum and a hint of herb spices. The mouthfeel was balanced, with a clean finish. It was a delightful pair to the pepperoni, Bagna-Cauda (roasted garlic in butter, oil and other stuff), and cheddar cheese pizza. I'd recommend this wine when you're in the mood to eat yummy, not too rich food, on a cold day.